Sophomores can be ordained ministers?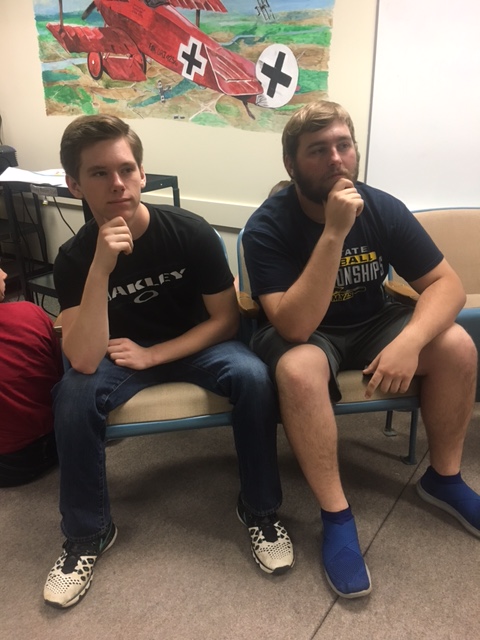 Julia Pendergast, Staff Writer
May 25, 2018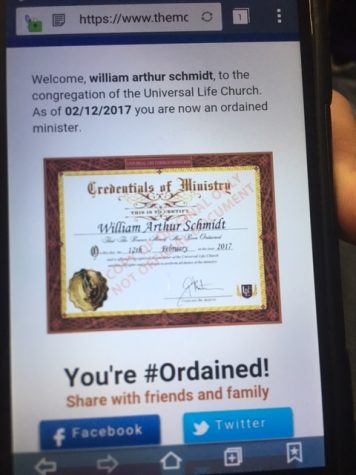 Here at Cambridge-Isanti High School we have our very own ordained ministers. Now if you don't know what that means, an ordained minister can marry people, preach at a church, and bury those who have passed.
As I have asked myself many times, why are students becoming ordained ministers? I had the chance to interview the two Bluejackets, William Schmidt who is more affectionately known as Bill/Billy and Brayden Berg.
Upon asking the boys why they chose to become ministers I got a couple different answers. "We did it just for the fun of it" said Brayden. While Bill answered "To have another accomplishment under my belt".
This brought me to my next question, how did you find the schooling? "We just looked up a website on how to become ordained. The website we found was through Universal Life church."
The boys had been able to complete the whole class in 5 hours and sat through it in one sitting. Bill and Brayden had decided to become ordained on February 2, 2017. Brayden said it came out of sheer boredom and time on their hands but Bill said Jesus had came to them while they burned down an old barn. Whether or not we believe him, it definitely makes this situation more interesting. Upon learning about the boys, students like Michele Erickson and Rylie Weekes were shocked and intrigued. "I don't know man it's weird, they're only 16. They could just walk up behind some couple and marry them." says Michele.
Wrapping up my interview with the boys I asked if they would ever consider becoming officially licensed with the state. Bill said he would like to so he can marry people but Brayden plans on working with DNR here in MN.