CIHS: The 9th Graders Perspective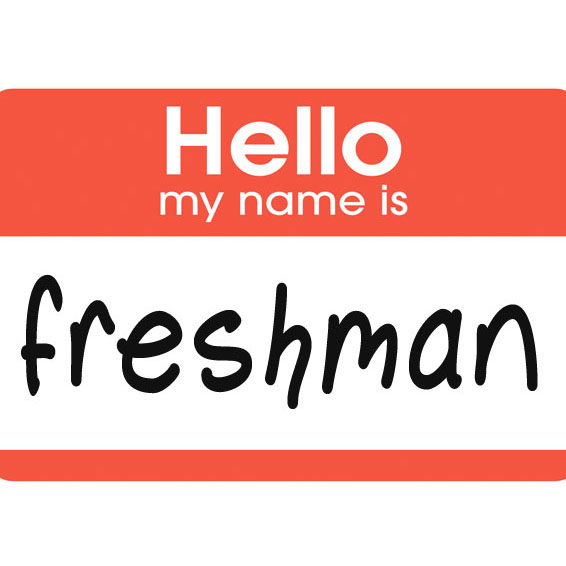 We are now three months into the school year, and the 9th graders have had enough time to get used to their new school. So it is the perfect time for an article about them. I interviewed a few 9th graders to get their opinion about how high school was going. The answers were entirely different for each person. Some people think that school is just like they expected. On the other end, people believe it is the complete opposite of what they were expecting. Some think the school work is easy, and others feel that the school work is challenging. Regardless, all 9th graders have something in common; High school is an entirely new world. Elsie Schneider puts it best, and she says that the freshman year is like,
"A fresh start filled with opportunities."
I one hundred percent agree. There are clubs, classes, and extracurricular activities that I didn't even know existed until I came here. I have gotten to meet new people and learn new things. Weirdly, high school is like nothing that I've ever done before. The weird part is that I have done this before. It's basically the same thing that we did in 8th grade. To quote Riley Dirkson,
"It's like middle school but on another level."
Another thing is that a lot, if not all, of the 9th graders, were a little bit shocked about the amount of homework/classwork assigned daily, but not in the way you might think. Last year (at least for me), I only had a 30-minute study hall, and I only had it once a week. I know that is not the case for all of the 9th graders, but I did notice that a lot of the 9th graders that I interviewed said that it feels like there is less homework because we get to do it in class and if we don't finish, we can do it in study hall. Miranda Wilke says,
"We barely get any homework as long as you do it in class."
Many of us were shocked by the lack of homework because that is what we were told that high school would be like. This might not be all of the 9th graders, but many of us would agree. What people told us high school was going to be like is interfering with what it is like. For some of us, we may be relieved, others the opposite. I also noticed that many said it may be less homework and not as difficult as expected, but it is more stressful than last year. It is a fact that we know that whatever we do now is final. Our grades the previous year didn't really affect our future that much, but now things are entirely different. Everything that we do actually counts now, and it can be very stressful. However, the teachers are very helpful and try to make it seem less of a big deal than it is, making it less stressful. Kyndra Moffet says,
"I like that the teachers make it less stressful. They tell us that it is about improvement and less about your grades."
Schoolwork aside, there is much more freedom this year than last year. There are many more opportunities here, and there is much more independence. We get to choose our classes and extracurriculars, how we use our time in study hall, etc. Overall, there is a noticeable increase in freedom. Anonymous 9th grader says,
"There is a lot more freedom and things you can do."
There is also a noticeable difference between the environment of middle school and high school. Emma Stamm says,
"The people are a lot less close; last year, everyone knew everyone."
I agree; there are many more people here than in middle school. But, overall, the environment is a lot different, and some of that has to do with the number of people here.
CIHS is overall a very different environment. There are a lot of new experiences and opportunities. It may be a bit more stressful, but it will all be worth it in the end. There is much more freedom and independence here, and the next four years will be fun.
Thank you to all of the 9th graders who participated; your input is greatly appreciated.