Cheap Dates on a Limited Budget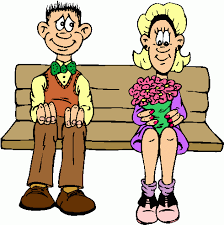 Hang on for a minute...we're trying to find some more stories you might like.
Want a night on the town but don't have the funds? I asked around the school to get the opinions of couples who are in the same predicament and how they have fun without spending all of their money. While people may have different ideas of 'dates', there is one thing we all can agree on: having fun doesn't have to cost a fortune!
One couple I spoke to says they go to Herman's Bakery on Main Street. They have high-quality food and drinks for extremely low prices. An entire date at Herman's could cost around ten dollars!
Another couple says their dates don't cost anything. They like to walk the trails at the Cambridge City Park. Surrounded by nature and good times, they love just being together. No money needed! Picnics and swimming are great for the spring and summer days, and sledding and snowball fights are great during the winter. In the fall you can play in the leaves, play on the playground, or just walk around.
Yet another couple told me they like to go to the movies. At the GTI Cambridge Theater matinee costs only five dollars, and after-matinee the price is only seven dollars. Factoring in the five dollar large popcorn and the three dollar medium drink, you could have a wonderful date for twenty-five dollars or less (if you share the popcorn with your significant other!). Tuesdays are matinee all day!
There are many other activities couples can do for next to nothing. Staying home and having a homemade meal is both rewarding and cheap. Watching movies at home is also a great way to have fun without spending money. Bowling, rollerblading, ice skating, and other recreational activities are cheap and fun!
One of my favorite ideas for a cheap date is driving around at night. Being with someone you love while playing Left or Right (a game my friends and I play when we don't have a set destination and just want to drive) can be so much fun! The only cost is gas, but it's worth it for a fun night! Once you find a destination, you can park the car and stargaze or have long conversations. Some of the best dates are ones where you can just be together.
Nothing is more important than spending time with your loved ones, and that includes prices. So next time you can't think of an affordable date, just remember: the best things in life are free.