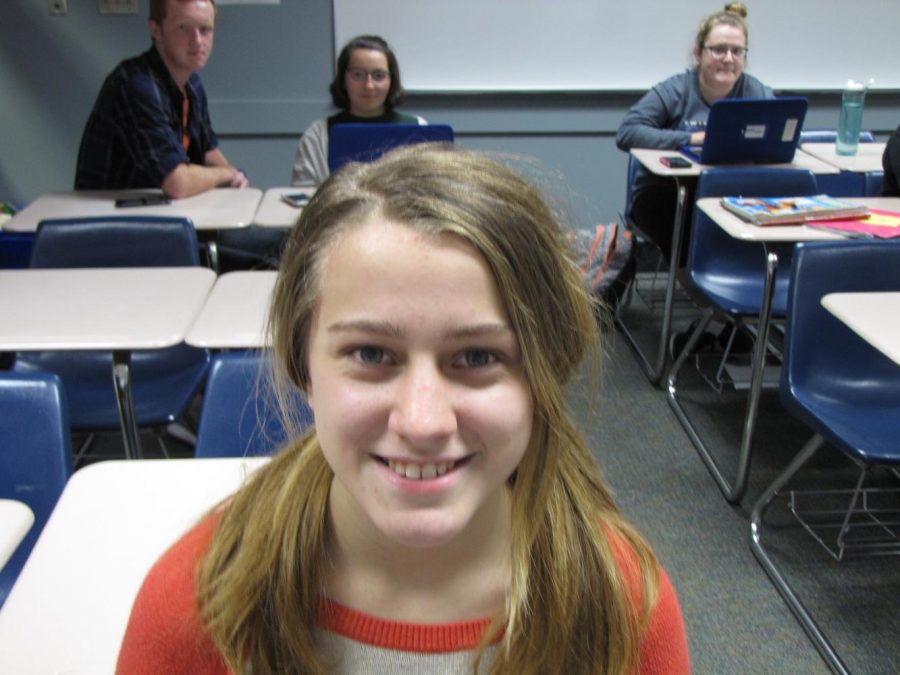 I'm Aiden, a Freshman. I'm the creator of Cali Socks Adventures. You should be seeing those comics once a week.
About me, I live with my dad and my 4 younger siblings. Fun fact, I have 30 chickens, not to eat, but for one of my hobbies. No I don't take them to chicken shows, I have them to talk too.
On spared time I just hang out with my younger siblings, talk to my chickens, and one of my favorite things to do is watch a documentary.
My future plan is to become an Author. The book I'm planning to write is a supernatural kind of book.
If you want to know more about me, find me in the hallways. There's a chance, I may not respond.  
Aiden Spiess, Cartoonist
Apr 18, 2019

The real reason for all the weird weather

(Story)

Apr 10, 2019
Nov 14, 2018
May 05, 2018

Callisocks Daydreaming again

(Story)

Jan 17, 2018
Dec 19, 2017

Callisocks Bright'n Up

(Story)

Nov 27, 2017

Winter is Coming!

(Story)

Nov 21, 2017

Calisocks wears a backpack

(Story)

Oct 09, 2017

Calisocks Waits for Lunch

(Story)

Sep 21, 2017

Cali Socks Cartoon 1

(Story)