2017-2018 Staff
Staff Writer
My name is Kassandra Hart, and I am a junior. I've always loved reading and writing, and I do a lot of creative writing in my free time. Along with reading and writing, I enjoy music (listening, playing, and singing), Netflix,...
See Kassandra Hart's profile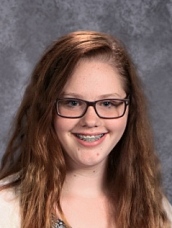 Staff Writer
I am Marissa Gaslin, a sophomore here at CIHS. I write mostly opinion articles or suggestion pieces in the 'Arts and Entertainment' section of the newspaper. I live with my mom and stepdad in Isanti, and I have three half-...
See Marissa Gaslin's profile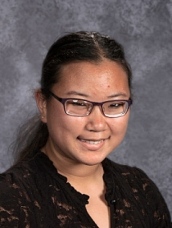 Photographer
Hi, I am Kiah Macki and I am a 11th grader here at Cambridge Isanti High School. This is my second year with Mr.Filley and writing for the school's newspaper. I like taking pictures mostly for the big events at the school. I hav...
See Kiah Macki's profile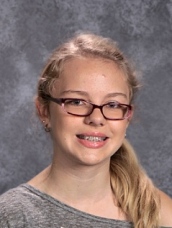 Writer
My name is Hailey Ahmann and I am a Freshmen here at CIHS. I've been writing since I was four, however, I still have a lot to learn about writing. Although I've always loved writing, I've never considered a career in wr...
See Hailey Ahmann's profile
Cartoonist
I'm Aiden, a Freshman. I'm the creator of Cali Socks Adventures. You should be seeing those comics once a week. About me, I live with my dad and my 4 younger siblings. Fun fact, I have 30 chickens, not to eat, but for ...
See Aiden Spiess's profile
Staff Writer & Artist
Hi everyone! I'm Emma Hill, I'm a senior this year at CIHS. I love to make art, and I've won several art awards. I won first place in K12's Nation Wide Art Contest "What's your Story?" (2016), third runner up fo...
See Emma Hill's profile
Arts & Entertainment Editor
Hello! I am Jennie Parsons, and the Arts and Entertainment editor. I am heavily influenced by music and different artists. I love to read, write, listen to music, and play guitar. I decided to join the paper after I w...
See Jennie Parsons's profile
Staff Writer
My name is Carter Fournier. I am a junior at CIHS. I've done the Bowsprit News Paper for the last 2 years and I'm very excited to make articles for the new Blue Jacket Student News site. This new website gives us...
See Carter Fournier's profile