The New Space Race To Mars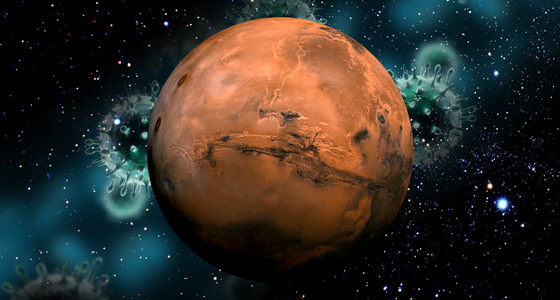 Some of the world's most powerful countries and wealthiest individuals are facing off in a new space race to go to Mars. NASA(USA), Spacex (Elon Musk), Roscosmos (Russian space agency), Mars One, The United Arab Emirates (UAE), CNSA (China) are all competing to be the first ones on Mars. The National Astronautics and Space Administration (NASA) has a plan to send humans on in an orbit of Mars sometime in the 2030s with missions before that for research by sending Astronauts to the International Space Station to gather data. They are also planning to send rovers both to the surface of Mars and for Orbiting Mars.
On May 5th NASA launched there InSites lander to conduct the planets first geologic survey . Owner of Tesla and SpaceX Elon Musk wants to go as well. SpaceX recently successfully launched the first reusable rocket making missions to space more affordable and less wasteful. Elon Musk believes there will be a million people colonizing Mars in 40 to 100 yrs. If it doesn't feel enough like a new Cold War with a former Russian spy being assassinated in the UK likely by Russia (among other acts of aggression by Russia towards the west) Russian president Vladimir Putin plans to put Russians on Mars by sending manned and unmanned missions to Mars as early as 2019.
MarsOne is a small Dutch organization also looking to get to Mars and establish a permanent human settlement on the red planet. Its first crewed flight is proposed for 2031. The United Arab Emirates has also thrown their hat in the ring to go to Mars. The UAE plans on launching the unmanned Hope Mars Mission in 2020 being the first Mars mission by any Middle Eastern country. China is also getting involved in this competition by planning to send The Mars Global Remote Sensing Orbiter to orbit Mars the mission is also planned for a 2020 launch.
Each of these plans cost Billions so why do humans want to go to Mars? One big reason for countries to spend exorbitant amounts of money on Mars missions is political. China, Russia, and the UAE want to demonstrate political and economic might and leadership while the United States wants to protect our role as the world's dominant superpower as the only country to send astronauts to the Moon although 4 other countries have sent unmanned rovers and orbiters to the Moon (Russia, China, India and Japan).
Another reason is to discover weather like currently exists on the red planet. When we send robots to Mars we discover things at a slower rate than if we sent humans so there is a lot of information we still don't know about Mars. Scientists now believe that during ancient times there was liquid water on the surface of mars and possible microorganisms but the question remains whether they were completely eradicated or if there are still microorganisms on Mars today.
Another reason for going to Mars is for enduring the survival of our species. Many like Elon Musk of SpaceX believe we as a species must be living on multiple planets. The thought being that if we stay on earth something might wipe us all out like how an asteroid likely wiped out the dinosaurs millions of years ago. Being on multiple planets improves our chances of surviving as a species in the future. It can be reasonably assumed we will see people walk Mars at some point in our lifetime. Mars is just the next step as humans go beyond what was thought to be possible until very recently.