March Madness leads to Minneapolis!!!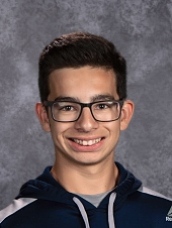 March Madness is almost everyone's favorite time of the year. You get a whole bunch of action out of all the teams, it's always fun to watch. Right now we are in Championship Week, were all the conferences in college basketball have a tournament, and whoever wins that punches in a ticket into the NCAA Tournament were you get big upsets such as, Duke losing to Loyola-Chicago or Gonzaga losing to Belmont, big name schools losing to small schools. Minnesota Gophers made it to the Big Ten Tournament, but lost to Michigan. ( which is surprising because the Gophers are almost always in the N.I.T tournament) The Gophers received an invitation to the Big Dance with a 7 seed. They face Louisville which fired Richard Pitino's dad for lack of program oversight. If they win this game, they will likely play Number 2 seed Michigan State.
Here are some colleges that received bids, NDSU from the Summit League, Murray State from the Ohio Valley Conference,etc. I will leave a link at the bottom of the article for all the games and submitted bids. You can if you would like to fill out your own tournament bracket on ESPN.com, if you get a perfect bracket you could win $10,000 in Amazon gift cards and a trip for two 2019 Maui Jim Maui Invitational. Speaking of basketball congratulations to the Bluejackets for making it to State, they will be playing at the Target Center on Wednesday at 2:00 pm, If I can I will go watch it.
Zion Williamson coming back from injury was Duke's savior, Duke was losing more games that they shouldn't have with him healthy. Zion came back from injury just in time for the ACC tournament and the Blue Devils won the ACC tournament. Duke, Gonzaga, North Carolina, and Virginia are all projected number one seeds. Gonzaga and Virginia are projected to be the for sure Number one seed. Gonzaga beat Duke at beginning of the season at the Maui invitational. Virginia has been on roll they have won five straight, but lost to Florida State in the semi-finals.
Some sleeper teams are the Tennessee Volunteers, they are ranked and a lot of teams are sleeping on them they are 6th ranked in NCAA tournament rankings and they have a lot of potential to make it far in the tournament. Tennessee is play against Auburn right now at the time I am type this article, both of these teams haven't won the SEC Tournament since 1985. Both these teams will most likely make the tournament. Michigan beat Minnesota and have put themselves in the rankings at the 8th spot. North Carolina beat Duke the other night without Zion, but then a couple days later Duke beat North Carolina by one point and that is when Duke had Zion. North Carolina has two very good freshman players, Nassir Little and Coby White, but Duke has RJ Barrett, Cam Reddish, Tre Jones, and Zion Williamson. Virginia has Kyle Guy, who has been averaging 15.6 points this season.
I hope you guys like this March Madness article, Stay tuned on TV and watch some of the big upsets and Championship Week. NCAA Selection Sunday is tonight at 6pm, if you want to watch who gets picked into the tournament.