Interview with Mr. Howard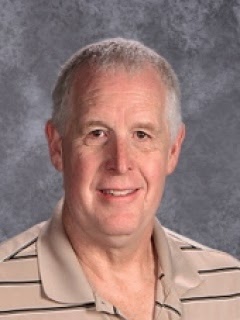 Q-How long have you been teaching? Have you taught at other schools?
A: About 10 years at CIHS. I have worked at Isanti Middle School and Jackson Middle School in Champlin
Q-Why did you choose to teach science?
A: It's a very interesting concept and easier to find work for. It has more openings for teachers like me.
Q-What is your favorite book series?
A: I like anything written by Stephen Ambrose
Q-What is your favorite football and baseball team?
A: My favorite Baseball team is the Twins. My favorite Football team is the Minnesota Gophers
Q-What's your favorite thing to teach in science?
A: My favorite thing to teach is The cyclical nature of our world and how it works.
Q-Do you have any pets? Did you have any growing up?
A: Nope I don't like pets unless it can retrieve a duck and can go hunting with me.
Q-At arcades do you like Claw games or Water games?
A: I don't go to Arcades. I wouldn't know the difference. But I do like the Whack-A-Mole game.
Q-What was your favorite subject when you were in school?
A: History.
Q-Have you learned any other languages at all? (Chinese?)
A: Mandarin Chinese. I took a missionary trip to Taiwan. It is China off coastland
Q-Tennis shoes or Boots?
A: Tennis shoes unless I am hunting, boots are easier to camouflage and hunt in.
Q- Mr. Rogers or Bill Nye?
A: Mr. Rogers because he teaches people how to be nice
Q-Winter or Summer?
A: Summer because you can be outside more
"Another thing I want you guys to know is how you treat me determines when I retire," Mr. Howard said. "I also love hunting and like to be with family."