Mr. Winberg is teacher and country music star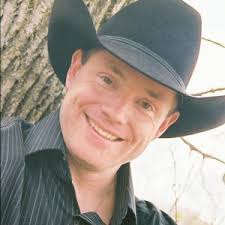 Who is the man called Mel "Sonny" Winberg? One might recognize him as the metals or automotive teacher? Or even better: from a Western Country concert? That is right, CIHS' very own Mr. Winberg is not only a teacher, but he is also a big artist in the world of Country music.
Winberg grew up with music and has always had a big interest in it. Over the years he has taught himself how to play country-western music. Around the year 2005, Winberg started his career as a singer. It all began with a simple contest that he surprisingly won. He had no band settled, it was just himself and his guitar. Winberg describes himself as an outgoing person, and he loves being with his family. Besides that, he considers country music as a big part of his life. In general, country music is mainly about real-life experiences. It is also his most famous song too. The song is called "The Gift of Life" and is about his mother who went through kidney transplant. It is a song that means a lot to Winberg.
A highly recognizable song nowadays is the remix of "Old Town Road" by Lil Nas X, as it has gained over 1 billion streams. The song is known worldwide and has indeed taken the world by storm. "Old Town Road" is under the umbrella of the genre "country rap". Today, country-rap is a common genre within the music world. The style became mainstream a year before the release of "Old Town Road". Winberg has heard about the song but has never taken his time to listen to it. People have asked Winberg to sing the "Old Town Road" but he is more of a traditionalist and prefers to perform classics. According to Winberg, the country western style is heading back to the traditional.
At this point, he has won numerous contests and has had even more concerts. By now the wins are so many that he can not recall all of them. One year, he toured with his band and performed around 140 concerts all over the United States and he says: "I like it but it also takes a lot of time, especially from family". The biggest competition he participated in, was in The Road to Nashville where he ended up in the top 10. The winner would win $50.000 and a possible recording contract. Due to his many wins, he still doesn't seem very interested in being world-famous: "It can happen or not. A lot of people think it is all about fame and glory. But it is a tough job and it is a lot of travel on the road".
There is one country soul that Winberg looks up to. If you are a big country music fan you may know about Johnny Horton. He was a famous singer in the '50s and '60s and has a couple of big hits such as "Battle of New Orleans". However, Horton's son is a good friend of Winberg. They both traveled to Australia together in 2005 and 2007 for three weeks to tour. Ever since then they have been good friends. "One year we were there for two weeks and another year, 2007, for 3 weeks. He is very down to earth."
Winberg truly enjoys teaching at CIHS. "It is a big change from working full-time as a diesel technician, but it has been a good move". As mentioned before Winberg is an Automotive, metal, small engine teacher. When he compares both of his jobs he can see a lot of similarities. "When you are on stage you have to gage the crowd a little bit different and feel the vibe". He says that if you play a song and the audience likes it, you can play something similar. If they do not like it, you have to choose another song and switch things up. Everybody has a different taste in music. It is the same thing when you are teaching you have to gage things..
Sometimes the students do not like the content and then you have to make it interesting, "it is kind of the name of the game" he asserts.