Mr. Lowman answers questions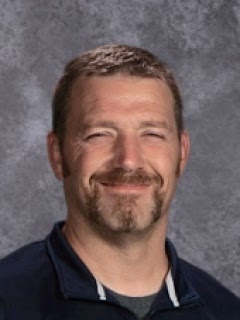 Q: Why do you teach History specifically?
A: I love history and it's fun to tell stories
Q: How long have you been teaching?
A: I have been teaching for 21 years.
Q: Where did you go to High School? College?
A: High school I went to Fargo North High school home to the Spartans and for Collage I went to Concordia moorhead home to the cobbers
Q: If you couldn't be a teacher what profession would you choose?
A: DNR all the way. A game warden.
Q: Books or movies?
A: I like Books. Books are usually better and better detailed
Q: Which muppet is your favorite? (Kermit the Frog; Miss Piggy; Fozzie Bear; Gonzo; Rowlf the Dog; Scooter; Rizzo the Rat; Pepe the King Prawn; Dr. Bunsen Honeydew; Beaker; Statler and Waldorf; the Swedish Chef; Sam Eagle; Walter; and the Electric Mayhem)
A: I like Animal
Q: Do you feel like a leader or a follower?
A: I like to fancy myself a leader but I like being a follower too
Q: What Extracurricular Activities Were You Involved In During High School?
A:I wrote for the school newspaper,jazzband,Cross Country, Wrestle,Ran track, played baseball, and was in JROTC (Military class)
Q: What Is The Funniest Thing You Have Ever Seen A Stranger Do?
A: Just High schoolers in general making bad decisions.
Q: What Would Your Perfect Saturday Be Like?
A: Relaxing and sleeping till I woke up on my own. Plus Wake up to the smell of egg bake and coffee and then just chill out all day.
Q: What Fictional Character Do You Wish You Could Meet?
A: Micheal scott from the book called the office
Q: What Was The Funniest Way That You Have Been Injured?
A: It's funny now but I got hit in the face by a Nine Iron golf club.
Q: If You Were Told You Only Had One Week Left To Live, What Would You Do?
A: Be with my family and have a fun time with the people I love
Q: What's Something That's True That Almost Nobody Agrees With You On?
A: The Seahawks is the best NFL team
Q:Why do you like Cross Country so much?
A: Cause the people that are in it is fun. You also can't blame other people in the sport because it's only your fault.