2019 Minnesota Sports Review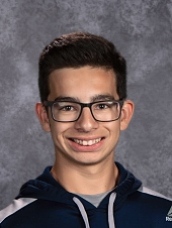 This year has been a great year for sports,a lot of minnesota teams made a good run at the playoffs this year or might make a big playoff run. I will be talking about almost every MN sports team ( besides high school sports ). MN is usually not known for there sports ( usually known for are snow), but this year we did extremely well in sports.
The Minnesota Twins, long known as a ballclub with a power shortage, set Major League Baseball's single-season home run record this summer with 307 home runs. It took them just 135 games to hit 268 home runs, breaking the previous record of 267, set just last summer by the New York Yankees. The Twins had a record of 101-61 which had the Twins in 1st place in their division, but Twins got swept in the playoffs by the rival Yankees. The Twins did pretty good this year they picked up a lot of free agents such as Nelson Cruz and Marwin Gonzalez. Marwin did alright, but Nelson did amazing he is 39 years old and he had 41 home runs he is one of are best players. Twins haven't made the playoffs in a while, so it's good that they finally made it to the playoffs this year.
After 3 years finally Minnesota United did good this year. Minnesota had a couple good additions to the team such as Hassani Dotson and Ike Opara( who was the MLS defensive player of the year ), Collin Lod who was another great addition to are midfield. Minnesota also got a ton of prospects from college. Minnesota United finished 4th in their conference and was able to clinch a playoff spot. We went against La Galaxy and lost in the first round of the playoffs. There was a lot potential this year for MNUFC, so hopefully in the next coming years.
The Minnesota Gophers football was amazing this year. They beat almost everyone in the Big Ten besides Wisconsin and Iowa ( lost to both of them ), went 10-0 until they went against Iowa. It felt like Minnesota was just clicking together and just dominated everyone. This was the one year were the Gophers do good and we don't make to the College Playoffs, but the Gophers did make it to the Outback bowl in Tampa, Florida against Auburn, who beat Alabama. The game will happen on Jan 1. Auburn is ranked 12 and Minnesota is ranked 18, so we are the underdog. Casey O'brien a 4 year cancer survivor is the place holder for the Gophers it was a special moment when he place hold for the first time. He won the Disney Spirit Award.
The Timberwolves started off hot winning the first three games, but now they are on a six game losing streak. Wiggins is finally living up to the hype after his fifth year. Wiggins was the number one pick his first couple seasons, he was bad but now he is one of the leading scorers on the Timberwolves. Karl-Anthony Towns is the other leading scorer. KAT has been good since he has been in the league, he was also a 1st overall pick. He averages 26.5 points and 11.7 rebs and 4.4 assists this season. Hopefully the Timberwolves break their losing streak and start going on a winning streak.
The Vikings are second in the division right behind the packers. The packers are 10-3 and the Vikings are 9-4. Adam Thielen is coming back this sunday against the tough Chargers. I think the Vikings are really a complete team this year. We have a good offense and defense, and a kicker that we can rely on.