Attack on Titan Reviewed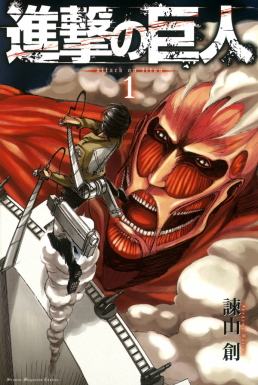 E. Dehn, Arts & Entertainment Reviewer
April 29, 2021
After 11 years of Attack on Titan, the author Hajime Isayama has finished the long-lasting manga chapter.
It truly was a story about freedom and how it comes at a cost. For example, the main protagonist Eren Yager pushed his friends away and murdered millions to get freedom, and died a fallen hero. Another thing the Show teaches is friendship, and how short life is; after all, they lost many comrades, friends, and lovers to the titans that terrorized them for years. Until the truth is finally revealed to them that they aren't the only thing left of humanity, there's a whole other island full of people at war.
Besides all of that, the Show is most definitely Tv14 / more for a mature audience due to lots of gore. Another thing to keep in mind is that you can watch the Show in sub or dub (English voice acting vs. subtitles).
Attack on Titan ( AOT for short) is not anime you should start on; I'd start with something that has less gore and is a bit more kid-friendly. The Show most definitely became an emotional roller coaster for lots of fans due to how much Eren changed and how the other scouts had to suffer but did it for the future of humanity. So if you do end up watching the Show or reading the manga, I recommend you prepare for a lot of death and emotion because if you don't, there's a chance it might mentally destroy you. Otherwise, the Show is excellent, and I recommend it to people who like gore and action anime.