Fable brings mixed reviews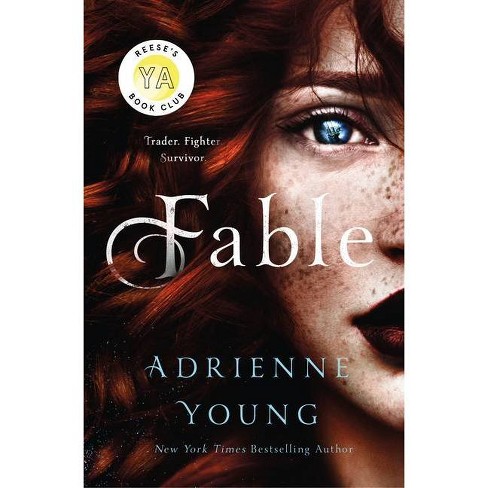 Fable by Adrienne Young is a fantasy novel that takes place in the seas. It's a duology with its sequel called Namesake and a prequel called Saint. We follow Fable as she tries to get back to her father (Saint) after he abandoned her on an island four years ago. He made her a promise that if she made it off the island and back to him she would get what's rightfully hers. She seeks help from a young trader named West and his crew to get her off the island and across the Narrows. What is the crew keeping from her and what dangers does she keep getting herself into. 
  There's a lot I disliked about the book and things I did like, and for this reason I think I should start with what I disliked about it. My number one complaint is that this book is very predictable, there was one twist I didn't see coming. Due to it being as predictable as it is it makes Fable and some of the side characters seem stupid, and this does bring down the story a bit. I wouldn't say it did all the tropes that are in here great, especially with the romance, but they aren't done bad in my opinion. One thing that many people might not like is that the story is told in first person, just a heads up for anyone who doesn't like first person. I don't like the romance in this, but I don't dislike it either, it's just boring. This just about covers what I don't like about it without getting into spoilers. 
  There are still things I liked about this book, like the setting. Fable was still interesting and even though it was predictable and she seems dumb in some places. Accually sometimes her being dumb added to the entertainment and made some level of sense, but not always. The side characters were nice and added a lot to the story. I found the world building compelling and I wanted to know more. This is a short read, and I read it in 3 days, you could definitely finish it in a day. I liked Adrienne Young's writing style, it was easy to read and didn't really drag. If anyone likes a more predictable fantasy adventure book this will definitely be for you. 
  Overall I give this book 3.5 stars. The predictability definitely brought it down a bit for me, but I can still understand why someone would have it rated higher. I'll probably be reading and reviewing the sequel and prequel eventually.