Homecoming history at Cambridge-Isanti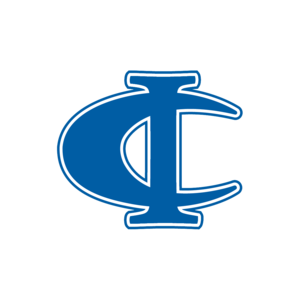 As years go by at the Cambridge-Isanti school district, homecoming has always been a meaningful part of the history of our school. From traditions to school spirit, not everything has always been the same as it is today. For instance, did you believe that having a king and queen for homecoming has always been a standing tradition? As a matter of fact, at Cambridge Isanti, there was only a queen for homecoming and never a king on the homecoming court until the year of 1954. One of our beloved staff members and a graduate of Cambridge Isanti High School, Nicole Serie, has gotten the chance to experience and witness our homecoming from both points of view. Serie became a graduate of Cambridge-Isanti High School in 1988 and then came back in 1997 to begin her path as a teacher. When interviewed, Serie had a few different thoughts on how homecoming has changed for the better and worse throughout the years. She stated that our school used to have a lot more school spirit, but as of now, that has been more limited. With school spirit comes our dress-up days for homecoming week. Serie has mentioned that those dress-up days have been modified since her time as a high school student. Revealing to us that there used to be a beach-themed dress-up day! Further on, she brought up the homecoming buttons. Supposedly, they were an immense part of the homecoming tradition and they were a very well-liked tradition by many. As you can see, some of our old traditions are still a part of our ways today as we hope to honor the past traditions along with the new ones.
Serie is not the only staff member that was part of Cambridge Isanti High School in their young adult years. Our nurse, Hope Tanko, was a student as well and had a few things to say! Tanko was the homecoming queen and her husband was the homecoming king in the year of 2003. She had brought up that they were still voted on by students; the coordination went as it does today, and they had a bonfire after the coronation. Plus, they got to get out of class to take funny pictures with the homecoming court. They got to be out of school all day on the Friday of homecoming and go to all the schools in our district for the homecoming pep fest. Something different they used to do when Tanko was homecoming queen was a parade. This was a parade specifically for homecoming that was during the school day and formed from the high school up past the primary and intermediate school. Lastly, she mentioned how there was more school spirit to the homecoming experience and it was more of a celebrated event then compared to now.
As you can see, there are certain traditions that have been around for numerous years, and some traditions have been retired here at CIHS. Along with that, there are new traditions that have been brought into our district. You may have noticed that we started designing and selling buttons again this year! Button designs were submitted by students and they were then chosen to be printed and worn by all. If you buy a button priced at five dollars, you can then wear it to the Friday night football game to get in without paying the fee. Showing off your button is also a great way to show school spirit and support your team. The huge bonfire is another widely known tradition that is being brought back this year. After the homecoming court coronation, this enormous bonfire will take place across from the high school on the baseball field. This gathering is a great chance for the CIHS community to come together. As for new traditions, this year we will be bringing alumni from our past homecoming court back to the school to be recognized and share their experiences! Along with our special guests, there will be a slideshow featuring past homecoming pictures from yearbooks dating back to 1952. Unfortunately, our royalty this year will be unable to visit many of our schools or pay their visit for a longer period due to lack of transportation and time. Sadly, this is a negative outcome that will affect the younger students in our school district since they enjoy seeing our homecoming court or just our high schoolers being able to stop by and show them what school spirit is all about. From the remarkable history, coronations, pep fests, the game, and the dance, there are many exciting new and old traditions that everyone in the CIHS community should be proud to be a part of.