The Room Where It Happen
Deep in the recesses of the Minnesota state capitol building, there lies a small room. A long, beautiful table takes up most of the space and is surrounded by about a dozen chairs, nine occupied. Papers sit in messy piles across the desk off to the side, and posters from previous weeks decorate the walls. This is the home of the Minnesota House of Representatives High School Page Program. From Sunday evening through Friday afternoon, the Pages (most of whom stay in a nearby hotel) gather for an exhilarating, fast-paced week of meetings, research, debate, and paging.
When we were first accepted into the program, we knew about as much as the name gave away. We knew we would spend about a week at the capitol building, but we didn't know what we would be doing there. We had the good fortune to go one week after one of our friends did, so she was able to fill in some of the information gaps. Through her, we learned that we would be meeting with representatives, helping to deliver messages on the House floor, and getting to visit one of the courts. The lack of information was not a surprise; the program itself isn't very well-known since they had to shut it down with COVID temporarily, but it's making a comeback.
The first night in the hotel was a little awkward. Most people in the program chose to stay at the hotel, so seven of us for that week were there. Check-in starts at three and goes about as late as humanly possible, so a bit of waiting is involved. Once everyone arrived, we were called down from our rooms so that everyone could meet each other (one guy was running late, but they didn't want to keep us waiting until his estimated arrival time at nine). Our group was fairly social and mostly got along well, so we stayed up talking long after our seventh member arrived.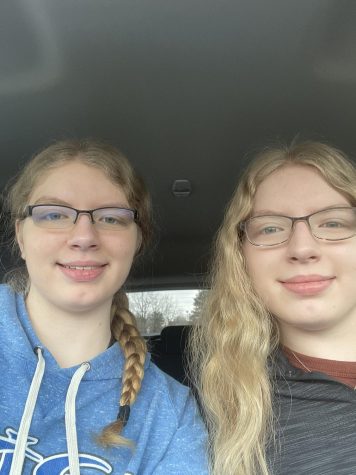 Monday morning dawned with the realization that none of us knew how to get to the capitol. Fortunately, the program has chaperones that stay with us at the hotel to help answer any questions and deal with any situations that might arise. Upon inquiry, we discovered we got a shuttle to and from the capitol building. As the week went on, we learned that the shuttle could be reliable sometimes; we would have it some days but not others (even though it was raining a few times). The walk wasn't long, though, so it wasn't bad. That first morning we didn't meet at the capitol, instead meeting our program supervisor at the state office building and using the tunnels to travel to the capital.
The program supervisor is an intelligent, kind, soft-spoken former professor of Stanford affectionately known as Mr. Tom. There are two essential things to note about Mr. Tom. First, he knows an incredible amount of information surrounding the architecture and art in the capitol building and loves discussing it. Artwork and decoration cover every inch of the building, and almost all of it is symbolic of the government proceedings that take place there. Secondly, Mr. Tom does not believe in wasting time. Walking at an average pace is considered wasting time. If you or someone you know applies to the program, keep that in mind and wear comfortable shoes – some group members learned that the hard way. The fast walking was worth it, though; we got to meet with several people we weren't sure we would be able to meet with. Trying to schedule meetings with busy individuals has limits, but Mr. Tom is particularly good at it. That brings us to another highlight of the program aside from Mr. Tom.
The experience of being at the capitol is enough to strike awe into anyone with common sense. Still, there's something extraordinary about sitting on the page bench in front of the Speaker of the House, looking at all 134 Representatives. It's a truly humbling experience to witness the process of the legislature firsthand and even more so to personally meet with some of the Representatives. From tales of insider strategies or dinners gone wrong to discussions of bills or explanations of their duties littered with an oddly high number of Hamilton references, the Representatives we met with were more than happy to answer the millions of questions we had for them. The connections you make at the state capitol are incredible; be sure to ask for business cards since many Representatives are more than willing to put in a good word for you later on down the road. We even met with some individuals who no one would recognize the job title of – such as the Revisor's Office or the Office of Fiscal Analysis – and heard about their experiences assisting the House Members. We also had the good fortune of listening to the Court of Appeals and meeting with an Appellate Judge (who even gave us a behind-the-scenes tour of the judges' offices). For anyone looking to go into politics, law, any government career, or someone who just wants a greater understanding of government (or just an incredible experience), the High School Page Program is for you.