Mr. Orvik named Section 7AA Girls Tennis Coach-of-the-Year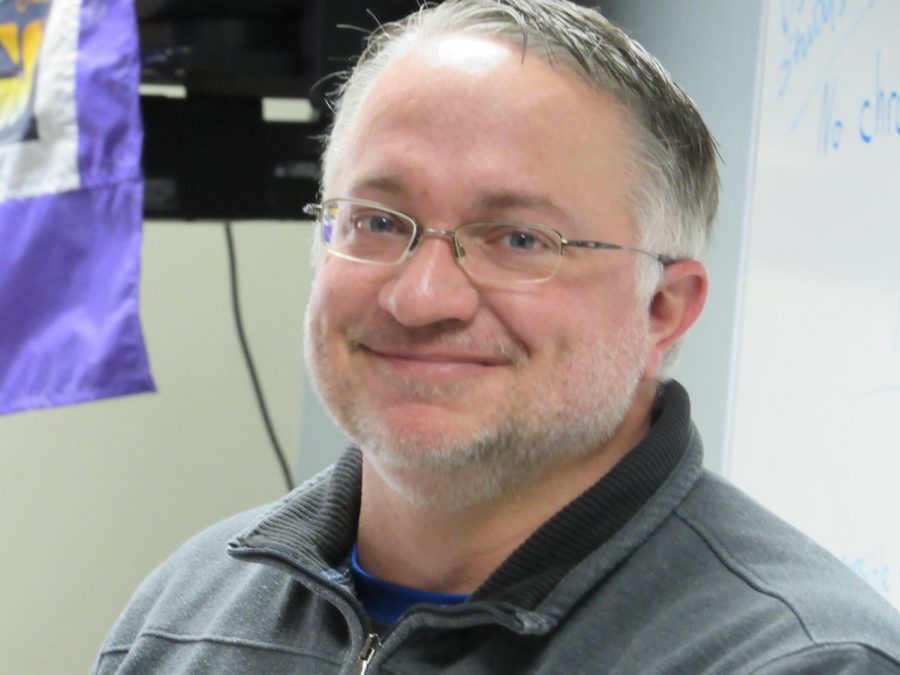 Lilianne Marlton & Shelby Parent, Staff Writers
November 10, 2017
Lee Orvik, an English teacher at Cambridge-Isanti High School, has been named the Section 7AA Girls Tennis Coach-of-the-Year. He has received this award on two separate occasions in the past six years; once in 2012 and the other in 2015.
This season, one of many he has coached since 2003, is memorable.  First, the team finished with an 18-4 season. Secondly, this year's team defeated Hibbing in section play to advance to the team semifinals – a first in the program's history. Although Orvik would never admit it, this accomplishment is due to his wonderful coaching, alongside Section 7AA Assistant Coach-of-the-Year Clint Lundeen.
The awards were no surprise to the players; they thought both Orvik and Lundeen were fully deserving of the accolades. In the short time she's spent in America, Spanish exchange student Julia Riverie-Beleta has experienced the pair's wonderful coaching. She commented "I love how they coach. It's the perfect point between hard, personal, and intense. Spanish coaches should learn."
Kayla Leibel, a senior captain this year, also speaks highly of the coaches. She states "those two live and breathe tennis more than any other people I know!"
Orvik credits Lundeen and middle school coach James Sullivan when talking about the team's accomplishments.
Thanks to all of their hard work and dedication, the Cambridge-Isanti High School Girls Tennis team has had much success and is expected to in the years to come.
Photo by Cain Vanslyke