Sophomore Shane Mokua has brush with greatness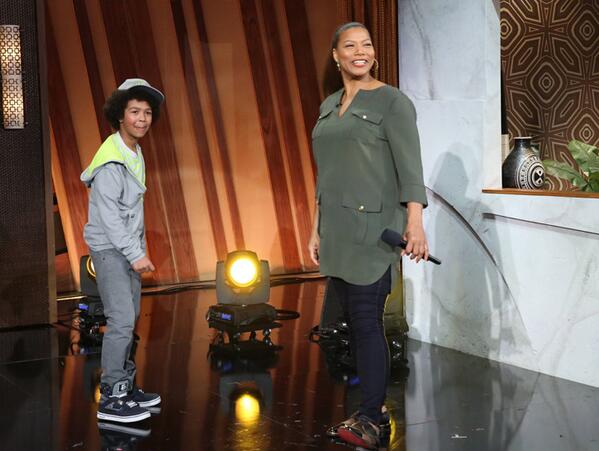 What if you went to school with a celebrity? Would you run up and ask them for signatures? Or would you just pass them by and not think twice about who they are. I mean, how cool would it be to just walk down the hall and you see someone like Tom Holland or Selena Gomez? The chances are, you're not paying them any special attention.
Shane Mokua is known throughout the school as a cool guy who drops sick beats. He didn't always rap though. He used to dance, and he was really good. So good in fact, that he got on the Queen Latifah show years ago.
His mom contacted the show producers, and he got on. Shane had one week to get a routine down and practice for the show. Now I don't know much about dancing, but I know that that is not a lot of time. He was super nervous. They flew him and his mom out also, and upon arrival, they got a limo ride to the studio!
He only got to talk with her for about 20 minutes, but he remembers that she was really funny and nice. He knew what she would ask and she knew his answers before going out. They provided him with free food also (always nice).
If you were to watch the routine yourself you would see how good he is!  https://www.youtube.com/watch?v=9Hrm7VpFlHo (Although the video is completely appropriate, though you cannot view it on the school Chromebooks.) Now he says if he were to go back and do it again, he would try to throw in some different moves and switch it up.
Now, he doesn't consider this as his greatest achievement. Shane is torn between his greatest achievement being almost getting on the Ellen show or performing at the Great Minnesota Get-Together (State Fair) and breaking 150k views in a week. He doesn't dance anymore either. Now he raps and has left his dancing behind.
Celebrities are like normal people because they are normal people. Normal people like Shane can do extraordinary things and get recognized by other famous people, but the most important thing to do to make it to the top is to keep practicing.